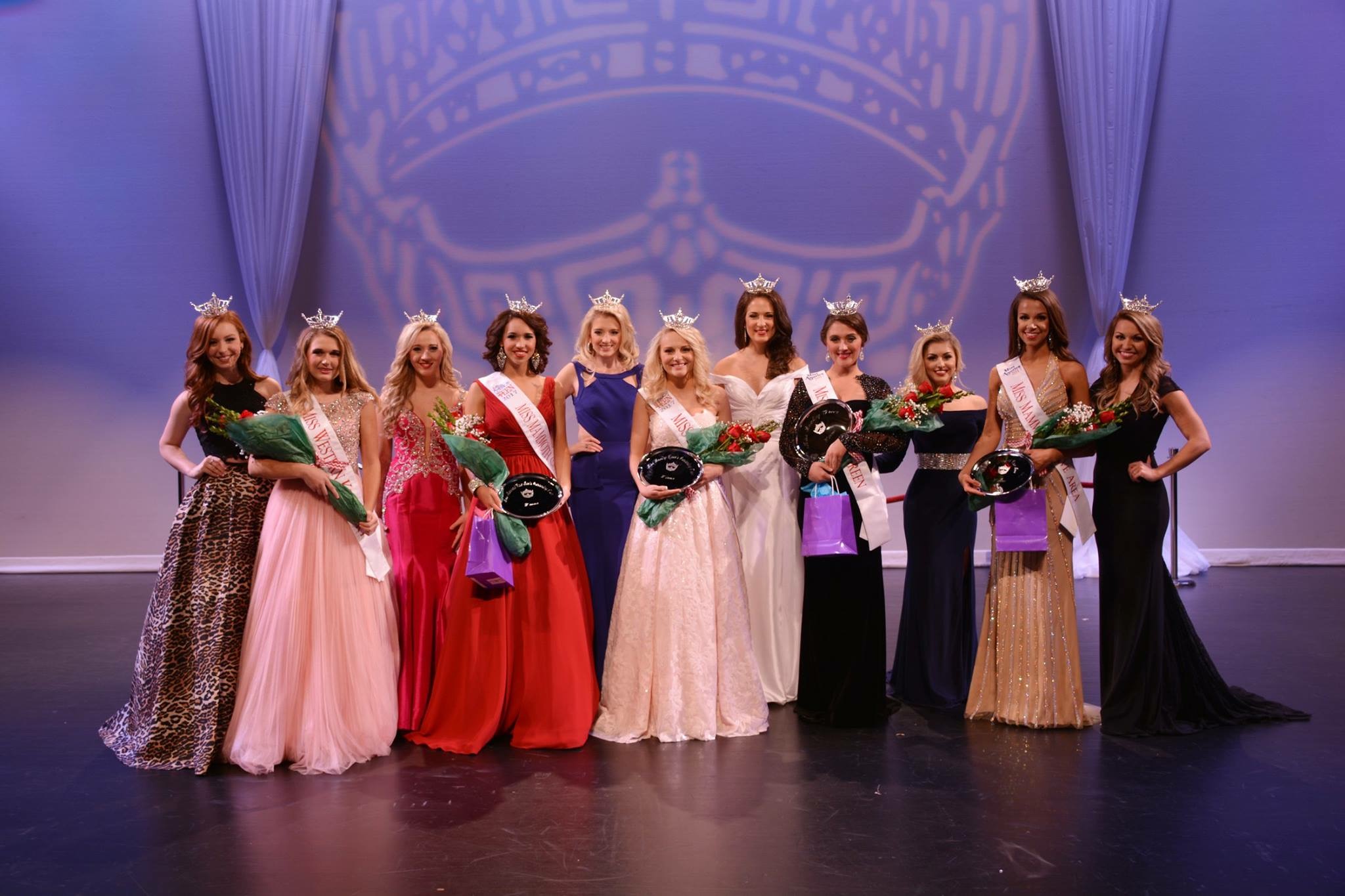 2016 Winners
Miss Bowling Green Outstanding Teen 2017 Molly Sullivan, Miss Mammoth Cave Area Outstanding Teen 2017 Gabrielle Armour, Miss Western Kentucky 2017 Hallie Slocum, Miss Bowling Green 2017 Talia Horn (who went on to place as 4th runner up in the Miss Kentucky pageant), Miss Mammoth Cave Area 2017 Molly Matney. Molly was named Miss Kentucky in 2017 and went on to compete in the Miss America pageant in Atlantic City.
Miss Bowling Green 2018
The 2018 Miss Bowling Green, Miss Mammoth Cave Area & Miss Western Kentucky Pageant along with the Miss Bowling Green & Miss Mammoth Cave Area Outstanding Teen Pageant will be held on Sunday, November 4th at Van Meter Auditorium.
Hello and Welcome,

This is the home page for the Miss Bowling Green, Miss Mammoth Cave Area, Miss Western Kentucky & Miss Mammoth Cave Area's Outstanding Teen Pageant. Here you will find all the paper work and information you will need for each pageant along with the paper work. We will need five 5x7 color photos for the judges books, your talent CD which can be mailed to 1250 Westen Street Bowling Green KY 42104 or your music track, It can be emailed to Top20rtist@yahoo.com. All teen entries must be accompanied by a $100 entry fee which can be by check, cashier's check or money order. When we receive all these things we need from you, you will be officially an entry in this year's pageant. Miss contestants are required to register with CMN and make a $100 donation prior to the pageant date (details in the contestant forms section).

After morning interviews and a short break for lunch there will be afternoon rehearsals and the show to follow.

If you have any questions feel free to give me a call at 270-792-1015. We, the Board of Directors, are looking forward to working with you and to a great pageant.

See you soon,

Regina Webb
Executive Director
ACCEPTING APPLICATIONS NOW!